The Sammons Lab traveled to the Cold Spring Harbor meeting Systems Biology: Global Regulation of Gene Expression from March 20th-23rd.
Ally presented her poster on discovering transcription factor and sequence determinants of p53-dependent enhancer activity.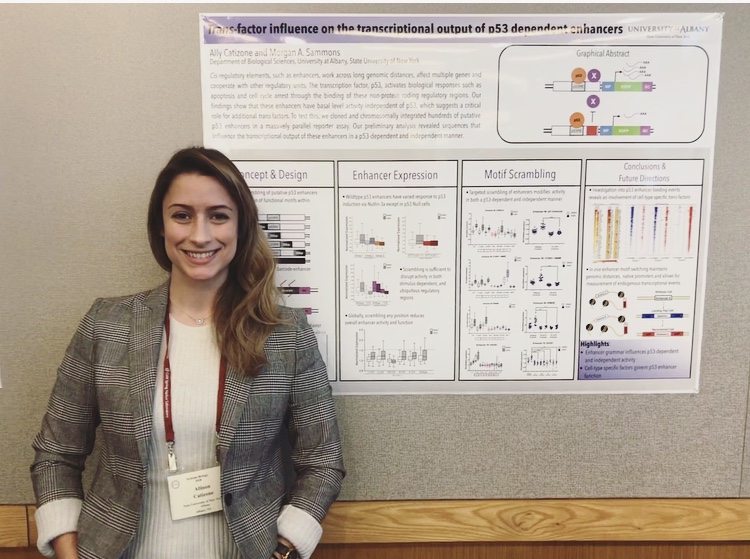 Gizem presented her work on the mechanisms that drive differential p53 transcriptional responses across cell types.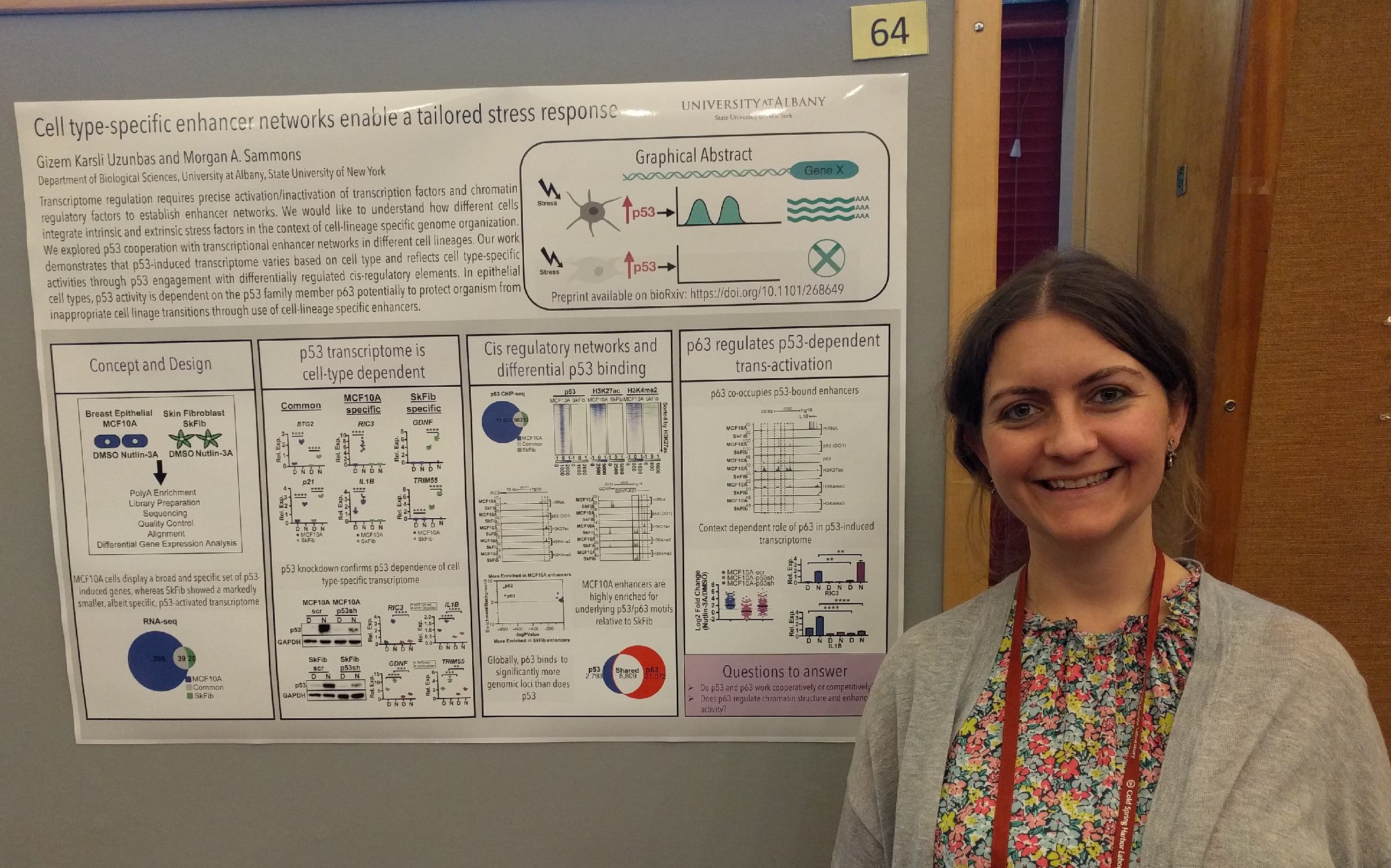 Morgan presented the second half of Gizem's project demonstrating that p63 acts as a true pioneer factor and establishes/maintains epithelial-specific enhancer structure.